Alexander McCausland Trust

General Operation Grant RVHR funding is received via small grants and public donations. We are NOT funded by any State or Federal entity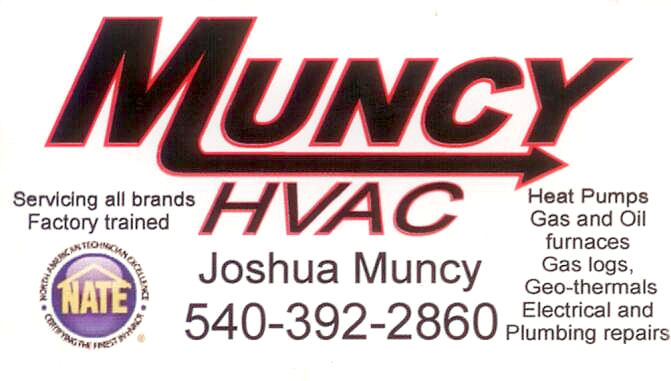 Call Josh for all your Heating and Air needs and repairs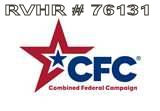 RVHR PSA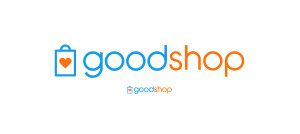 You can make a difference in the life of a horse by signing up at Goodshop.com, choosing Roanoke Valley Horse Rescue - RVHR as your favorite cause, and shopping at any of 5,000+ stores. With each purchase you make through Goodshop, for everything from TurboTax Personal Pro from TurboTax and casual button-downs from Kohl's to scanners from Walmart, Goodshop will donate up to 20% to Roanoke Valley Horse Rescue – RVHR, at no cost to you!
State Livestock Auctions
The following is a list of auctions and livestock markets which are USDA approved in the state of Virginia to sell horses. At these auctions, you can purchase a horse and help to keep them from going to slaughter. If you have any other information on your state's livestock auctions, please contact us.  For a more detailed list of the USDA Approved Livestock Auction list click here would will be directed to the USDA Website.
Virginia Auctions

Town
Livestock Auction
Address
Special Notes
Telephone
Abingdon
Abingdon Stockyard Exchange
21502 Vances Mill Rd.
 
276-628-8613
Amherst
Central Virginia Livestock, L.L.C.
1351 North Amherst Hwy
 
434-946-7245
Bedford
Spring Lake Livestock Market Inc.
R2 Moneta
 
540-297-1701
Blackridge
Virginia/Carolina Livestock Market
1699 Tolbert Rd.
 
 
Charlottesville
Livestock Market
801 Franklin St.
 
434-295-4551
Courtland
A&M Sales
25374 New Market Road
 
 
Culpeper
Culpeper Agricultural Enterprises, Inc.
 
 
540-547-2188
Danville
Virginia-Carolina L/S
2034 Livestock Road
 
434-836-1010
Fredericksburg
Fredericksburg Livestock Exchange, Inc.
Summit Street
 
540-373-8207
Front Royal
Virginia Livestock, LLC
Rivermont Dr.
1st Saturday of the month
540-635-5511
540-636-6774
Harrisonburg
Shenandoah Valley Livestock Sales, Inc.
1044 Edom Road
 
540-434-4482
Harrisonburg
Rockingham Livestock Sales
US 11 South
 
540-434-6765
Hollins
Virginia Purebred Sales, Inc.
471 Lee Highway
dba Roanoke – Hollins Stockyard
540-992-1112
Jonesville
Lee Farmers Livestock Market
Highway 58
 
276-346-1943
Marshall
Fauquier Livestock Exchange
Rt 55 North of Marshall
2nd Saturday Monthly Fauquier County
540-364-1566
Monterey
Monterey Livestock Sales, Inc.
HC 02, Box 5
 
540-468-2135
Narrows
Narrows Livestock Auction Market, Inc.
114 Stockpen Rd.
 
540-726-7230
540-726-2152
Nokesville
Nokesville Livestock Exchange Inc.
 
 
 
Orange
Orange Livestock Market Inc.
 
3rd Sunday of the month
540-672-4688
Staunton
Staunton Union Stockyard, Inc.
New Hope Rd.
 
540-886-5131
Tazewell
Farmers Livestock Market, Inc.
Rt 460
 
276-955-5501
Winchester
Farmers Livestock Exchange
Rt 50
3rd Saturday
540-662-2945
540-667-1023
Other States
Alabama Auctions

Town & Name
Special Notes
Phone Number
Florence
1st & 3rd Saturday
205-766-0281
205-332-0591
Rainsville
1st & 3rd Saturday
205-638-7126
205-597-3477
205-597-2528
Attalla
2nd Monday
4th Saturday
205-538-9917
Russellville
4th Saturday
204-332-7524
205-332-3323

Arizona Auctions

Arizona Horse Auction
Litchfield Park, AZ
 
602-853-9555
B&B Auctions Services
Pheonix, AZ
 
602-269-0229
Tim Antone's AZ Auction
Pheonix, AZ
 
602-376-2163
L&L Auction
Peoria, AZ
 
602-979-8366
Layton Livestock Auction
Tuscon, AZ
 
520-888-3432
Mike Murphy
Litchfield Park, AZ
 
602-853-0028
Trail Auction
Mesa, AZ
 
602-984-0114
Tucson Livestock Auction
Tucson, AZ
 
520-586-9230
Pacific Livestock Auction
Chandler, AZ
 
602-839-2938
Prescott Livestock Auction
 
520-445-9571
Ropers Stockyard
Chandler, AZ
 
602-961-1060
Rawhide Auction
Glendale, AZ
 
602-931-7950
Wilcox Livestock Auction
Wilcox, AZ
 
520-384-2206

Arkansaw Auctions

Benton, AR
2nd Friday
501-778-6189
Decatur Livestock
Decatur, AR
2nd & Last Fridays
 
Marchant Hills Horse Sale
Elm Springs, AR
3rd Monday
501-795-2357
Centerton Livestock Auction
Centerton, AR
Every Saturday
501-795-2397

California Auctions

Cottonwood Livestock Auction
Cottonwood, CA
Last Tuesday of Every Month at 11:00am
 

Delaware Auctions

Delaware has no "open" auctions at this time

Georgia Auctions

Cumming, GA
Every Friday
404-534-9828
404-532-7923
404-887-9273

Illinois Auctions

Goreville, IL
2nd Friday
618-995-2327
618-995-2114
Vienna, IL
1st & 3rd Friday
618-658-6761

Indiana Auctions

Walkerton, IN
1st & 3rd Friday
219-586-7528
219-772-6886
Booneville, IN
1st & 3rd Saturday
812-362-7506
Marengo, IN
Every Saturday
812-365-2518
Pekin, IN
3rd Wednesday
812-967-5487
812-755-4917
Shipshewana, IN
(Note: This auctions house runs through "kill horses," and that's just what they announce!)
Every Friday
219-768-4129
Broomstage, IN
Every Sunday
812-866-4632

Kentucky Auctions

Sheperdsville, KY
(Monday Nights are the worst)
2nd & 4th Monday
Every Friday
2nd & 4th Saturday
502-737-6912
502-737-4243
Smith's Grove, KY
2nd & 4th Saturday
502-843-6963
Smithfield, KY
1st Wednesday
502-255-7303
502-532-6016
Paintsville, KY
2nd & 4th Friday
606-297-3991
Richmond, KY
might still be held at Bluegrass, since their facility burned down.
1st & 3rd Saturday
606-623-1280
606-986-4854
Walton, KY
1st & 3rd Saturday
606-472-2597
606-356-1259
Day of Sale: 606-356-2813
Muhlenburg, KY
3rd Saturday
502-338-2733

Maryland Auctions

Eyler Stables
Thurmont, MD
Every Friday through July 3rd
Then 1st & 3rd Friday
301-271-7426
301-271-7411
Westminster Horse & Tack Auction
New Windsor, MD
3rd Saturday
410-549-2685

Michigan Auctions

Thurlow's Auctions Barn
2nd Saturday of each Month
800-557-7449
Lake Odessa, MI
2nd & 4th Saturday
616-274-6781

Missouri Auctions

Greenville, MO
1st Saturday
618-664-1415
618-584-3490
618-895-3126
Cameron, MO
9:00 PM
Day of Sale: Contact Mike Julian at 816-632-7271
Farmington, MO
2nd & 4th Saturday
314-756-5769
Eppie's Horse Company Auction
Exeter, MO
Every Other Monday
405-279-4660
Owens Bros Horse Sale
Joplin Stockyards, Joplin, MO
2nd & last Wednesday of Month
417-548-3424
Robbin's Horse Auctions
Exeter, MO
2nd & Last Saturday
417-835-2238
Robbin's Horse Auctions
Springfield, MO
1st Friday
417-853-2238
Robbin's Horse Auctions
Lebanon, MO
2nd Friday
417-835-2238
Midwest Livestock Market
Rich Hill, MO
Every Friday
417-385-2363
Fruitland, MO
1st Sunday
314-243-4255

New York Auctions

D.R. Chambers & Sons, Inc.
Unidilla, NY
Every Other Friday
607-369-8231
607-369-5662
607-369-7423
Shushan, NY
 
 
Finger Lakes Livestock
Hopewell, NY (Canandaigua)
Rts. 5/20
 
WW Ranch Horse Sales
7380 Griswold Road
Leroy
Bergen, NY
 
 
Sherman, NY
3rd Saturday of the Month
 
New Hampshire Auctions
 
 
Rumney, NH
2nd Saturday
603-786-2350

New Jersey Auctions

Harker's Auction
Tabernacle, NJ
1st & 3rd Friday
609-268-0396

North Carolina Auctions

Asheville, NC
Every other Wednesday
704-254-2150
Spindale, NC
Every other Friday
704-245-7115
704-245-8397
Mt. Airy, NC
1st & 3rd Saturday
919-786-8129

Ohio Auctions

Mt. Hope, OH
Every Wednesday
2nd Saturday
216-893-3401
216-674-6188
216-674-3017
Sugarcreek, OH
Every Friday
216-852-2832
216-852-2919
Albany, OH
Every Saturday
614-698-3531
614-592-2323

Oklahoma Auctions

Robbin's Horse Auctions
Welch, OK
3rd Friday
417-835-2238
Tulsa Monthly Horse Sale
Heartland Horse Sales LLC
Tulsa, OK
1st Thursday of each month
405-377-2972
Stacy Lee
Dewey Bi-Monthly Horse Sale
Dewey, OK
Every other Monday
Jack Barlow
918-534-2499
Pryor Horse Sale
Pryor, OK
2nd Thursday of each month
918-825-0818
Bristow Monthly Horse Sale
Mid-America Stockyards
Bristow, OK
Every Other Monday
Horses Sold By the Pound
918-367-2300
Sallisaw Monthly Horse Sale
Sallisaw, OK
1st and 3rd
(and 5th if applicable)
Saturday of each Month
Eual Knapp
918-775-3544
Blackwell Horse Auction
Eppie's Horse Company
Blackwell, OK
1st & 3rd Wednesday each month
580-363-4492

Pennsylvania Auctions

New Holland, PA
Every Monday
 
Middleburg, PA
Last Saturday
 
New Wilmington, PA
1st & 3rd Friday
412-946-2024
Kish Valley Horse Sale
Belleville, PA
2nd Saturday
717-935-5195
717-248-0960
Dewart Horse & Tack Sale
Dewart, PA
2nd Saturday
814-886-4864
K&K Horse Sales
Shartlesville, PA
 
717-334-7282
Lebanon Valley Livestock Market Horse Sale
Fredricksburg, PA
2nd Saturday
215-257-6271
717-866-5783
717-933-4865
Wyalusing Livestock Market
Wyalusing, PA
Every Monday & Thursday
717-746-1005
PA Livestock Auction
Waynesburg, PA
Every Thursday 1 PM
Sold By the Pound
 
Valley Stockyards
Athens, PA
 
 

South Carolina Auctions

Bennettsville, SC
3rd Monday
843-479-3461

Tennessee Auctions

Athens, TN
2nd & Last Saturday
615-745-7587
Morristown, TN
1st & 3rd Thursday
615-476-2675
Scottshill, TN
2nd & 4th Saturday
615-589-2520
901-968-9313
Alexandria, TN
2nd & 4th Saturday
615-529-2119
615-735-0852
615-274-6781
Dickson, TN
2nd & 4th Saturday
615-799-1969
615-682-2520
Deckard, TN
1st & 3rd Saturday
615-967-6204
615-962-1079
Ashland City, TN
1st Saturday
615-733-4971
Treadway, TN
1st Saturday
615-733-4971
Burns, TN
1st & 3rd Friday
615-670-5085
615-446-7086
Apison, TN
1st Friday
615-236-4674
 
 
Pulaski, TN
Every Friday
615-682-2520
615-363-5820
Lebanon, TN
Every Thursday
615-449-1933
615-449-6487
Kingsport, TN
Every other Wednesday
 

Texas Auctions

Tyler, TX
Last Saturday
903-534-3777

West Virginia

South Branch Stockyard
Moorefield, WV
3rd Saturday of the Month
304-749-8008
Mineral Wells, WV
Near Parkersburg
Every Saturday
 
RVHR Ebay Auction Page

is now Live with new Items.

CLICK HEREto see all items at Auction NOVEMBER 2015

The RVHR Tack and Yard Sale Store Opens once again for the Fall Season.

The store will be open from 10am to 2pm.11/28 & 29th, 12/12 & 13th.
DECEMBER 2015

Join RVHR Staff N Volunteer at this years Dickens of a Christmas,

Friday 12/4 - 12/11 and 12/18 click here for more info, evenings events


Kroger Feed Supply Drives

Sat - 12/5 Hollins 7223 Williamson Rd. 10-3 Tue - 12/8 Martinsville 240 Commonwealth Blvd 10-2 Thru - 12/10 Christiansburg 555 N. Franklin St. 10-2 Sat - 12/12 Vinton 915 Hardy Rd. 10-3 Sat - 12/19 4404 Brambleton Ave. 10-3
*2016* Save a Horse Taste Some Bourbon - Saturday, April 9, 2016 from 7:00 PM to 10:00 PM for Tickets click here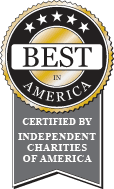 In Loving Memory Of
Nicky, RVHR's 1st Rescued Horse CSA NAJADA NICOLE
Arrived January 2003 Placed October 2006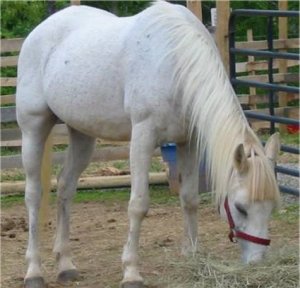 Born May 18th, 1978 Passed Away November 1st, 2010