Without your generosity we could not continue to help the abused and neglected horses. We sincerely thank all who give and continue to support our cause. Please feel free to donate via one of our online services.

GIVEDIRECT IS THE ONLY SERVICE THAT 100% OF THE DONATION COMES TO RVHR.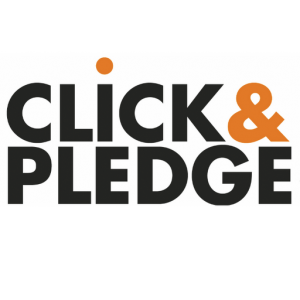 Roanoke Valley Horse Rescue is an approved 501c3 all Donations are tax deductible. P.O. Box 13 Hardy, Va 24101 540-721-1910
Thank You for caring!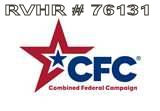 RVHR PSA
2016 2016 ASPCA - $3,500 grant to help with The Care of 7 Seized Horses Alexander McCausland Trust

General Operation Grant RVHR funding is received via small grants and public donations. We are NOT funded by any State or Federal entity
Become a Volunteer
Thank you for wanting to volunteer at the Roanoke Valley Horse Rescue (RVHR). I opened the rescue in Hardy, Virginia in November 2002. I am an equine cruelty investigator and work with all Virginia county animal control officers to help protect and care for abused and neglected animals. Our horses have unique daily care and ground training needs because of their abuse/neglect backgrounds and this also makes our facility different than "traditional" horse centers.

We operate with volunteer power and do our best to provide rewarding opportunities for our volunteers.

Many apply to volunteer here because they want to learn horseback riding. So it is important to talk about this up front. We are not a riding instruction facility and there is no riding at any RVHR facility.

If you are interested in one of the volunteer roles below please feel free to submit the following application. Please note we hold our new volunteer orientations Saturday's and Sunday's.  Week day orientations are limited.  We appreciate you considering volunteering at RVHR.

Patricia L. Muncy
Founder and President


Volunteer Options

RVHR has 4 volunteer groups/roles. Each group helps in different ways yet all are very important to our mission. Volunteers can choose to serve in more than one role. We offer opportunities to help in our office and with maintaining the facility (Buildings and Grounds Buddies and Office Buddies) and other roles.

Our Barn Buddy program follows a level system with each level having a set of training requirements and minimum service hours. Promotion through the Barn Buddy levels requires completing both the training and minimum service hours. The Barn Buddy program provides good opportunities for horse interaction. For those wanting to learn more about a horse, we offer an option to apply to the Horse Buddy role after all Barn Buddy skills are developed. The Horse Buddy role does not include a level system- the teaching and learning process in this role simply isn't well described by using a level system.

For Barn Buddies, there is no requirement to work up to a higher level. If you enjoy the work at Green or Yellow levels, you are welcome to continue with those tasks and responsibilities- they are important! Levels simply remind us to request your help within the level that you are trained to and not ask you to attempt work you might be uncomfortable with due to lack of training or experience.

We value your service and will do our best to support your involvement at RVHR. We do set minimum weekly service hours for each role to maximize your learning and the help to our horses. We would love more of your time if you are able to give it and the maximum hours you choose to volunteer is up to you!

Outside of the 4 volunteer groups/roles, we do allow, encourage, and support groups to offer time for special projects. Over the years a number of groups have offered and provided this type of assistance. Whether it is a church group, Scout troops, school project groups, employer sponsored volunteer groups, or just a group of friend looking for a one time volunteer project to complete, we will try to work your group into a project that fits with the group's skills and abilities as well as the needs at RVHR. These group based volunteer projects generally take some time and planning on our part so that we have staff to provide supervision and have a clear work plan in place so please call & Schedule several months before you wish to donate a groups volunteer effort to RVHR.

Buildings and Grounds Buddy

Description & Minimum Time Commitment
These volunteers care for buildings, equipment, fencing, and grounds outside paddocks (in paddocks only when no horses are there or with a Red Barn Buddy, Horse Buddy, or staff). 2 hours per week

Horse Interactions NO
These volunteers are not allowed or asked to enter horse paddocks, move horses, groom, or do other activities with the horses. These volunteers may give the horses a rub or treat at the fence line or stall doors

Level System NO

Training Required
RVHR Orientation

Things to do
1 Walk property to look for problems with buildings and fences, identify needed repairs, and fix small/routine problems. If major problem is identified, works with Farm Manager and/or Pat on a plan for repairs.
1 Repair/Maintain lawn care equipment
2 Repair/Maintain farm vehicles
3 Mow Grass and Weed Eat
4 Trash removal (empty trash cans, burn, dump runs)
5 Manure Composting
6 Special Construction projects as posted on the volunteer calendar

Office Buddy

Description & Minimum Time Commitment
These volunteers help raise money for the care of the horses and facility, help with office support, help teach the community about the rescue. 2 hours per week

Horse Interactions NO
These volunteers are not allowed or asked to enter horse paddocks, move horses, groom, or do other activities directly with the horses. These volunteers may give the horses a rub or treat at the fence line or stall doors.

Level System NO

Training Required
1 RVHR Orientation
2 Community Relations

Things to do
1 Support staff and/or RVHR fundraising coordinator take supplies to, and set up at fundraising events; talk to the public about RVHR, request donations and talk about fundraising efforts
2 Inventory and stock donated supplies
3 Help prepare a monthly newsletter for approval and distribution by Pat or staff
4 Make copies
5 Fold/insert flyers in pouches
6 Filing
7 Phone Calls as requested
8 Scanning documents
9 Maintain organization in volunteer office, clean office

Barn Buddy

Description & Minimum time commitment
These volunteers help with basic horse care, barn upkeep, and care of paddocks and stalls. 3 hours per week.

Horse Interactions YES

Level System YES
Levels help both you and us understand what you are learning and if you are learning and completing the activities safely. Each level is learning at the volunteer's own pace. You must be able to understand and complete tasks at each level before moving to the next level.

Green
Entry Level; limited horse interactions and only with direct supervision

Training Required
1 RVHR Orientation
2 Understanding Common Horse Behavior
3 Basic Safety Around Horses: What the "Personal Bubble Space" is and why it is important
4 Stall cleaning and care
5 How to give treats and keep your fingers safe!

Service Hours Required to move to Yellow 24

Things to Do
Re-stock feeding supplies
Feed Horses
Clean/organize feed room, kitchen, bathroom, and volunteer office
Clean Stalls
Clean, repair, and fill water troughs
Give treats and rubs!

Yellow
Intermediate Level; progressing in basic horse handling skills. Becoming more independent. Level of direct supervision may vary from volunteer to volunteer and from task to task based on progress and as approved by facility leaders

Training Required
1 Our Horses: know who they are and why they are here
2 Horse Nutrition: Why we Feed what we do
3 Basic Horse Anatomy
4 Introduction to Catching, Haltering, Holding, and Leading
5 Grooming a Horse: Tools to use, When, Why and How
6 Hoof Care

Service Hours Required to move to Red 24

Things to Do
Continue assisting with all Green level activities
Moving horses from one paddock/stall to another
Walk horses
Groom horses
Support other volunteers in their learning

Red
Independent Level; can complete all Barn Buddy activities independently; can teach and support other Barn Buddy volunteers

Training Required
1 Emergency Horse Care, minor medical attention, and medication administration
2 Touch evaluations
3 Advanced Conflict Resolution Skills
4 Community Relations

Service Hours Required to request move to Horse Buddy 24

Things to Do
Continue assisting with Green and Yellow level activities
Assess horse sensitivity to and acceptance of touch (the "Touch Evaluation)
Tend to minor horse injuries
Support other volunteers in their learning
Provide visitor tours and education

Horse Buddy

Description & Minimum Time commitment
These volunteers help teach and ground train RVHR horses. These volunteers require the most training, consistency of attendance, and commitment to learning. 4 hours per session

Horse Interactions YES

Level System NO
Volunteers are required to complete all levels as a Barn Buddy AND be assessed by facility leaders as being ready to move to the Horse Buddy role. The knowledge taught and skills to be developed as a Horse Buddy are not easily defined by a level system. Instead, skills will develop and should be refined over time. To explain and communicate where you are in learning, we will use the following terms (note, you may have a mixture of skill competencies, for example, you may be a beginner with certain correction techniques while being intermediate in the use of other techniques- and this is the reason we do not use a level system):

Beginner horse ground training interactions only with direct supervision

Intermediate horse ground training interaction increasing; increasing in ability to use round pen techniques with decreasing coaching. Most often requires direct supervision; staff may give permission during each session for some interaction to continue without direct supervision (For example, you may be ready to complete a touch evaluation independently but this does not allow you to apply round pen ground training without supervision to that specific horse but you may be asked to round pen a horse that has progressed and most often does all that is asked of him/her).

Skilled can train horses independently
Ground Training

All ground training as a Horse Buddy occurs directly with staff or those Horse Buddies who have mastered Ground training skills. The majority of the training is hands on at RVHR. The pace of learning varies greatly from one person to the next and can only be assessed through observation by a skilled trainer. There is both art and science in teaching horses, and much of what a horse is willing or able to do will depend on the trust you are able to establish with each horse you work with

We cannot tell you exactly the number of hours it will take for you to develop the knowledge and confidence to apply skills needed to be approved to ground train horses at RVHR independently- everyone develops differently. Many individuals have developed skills that only came over their lifetime. Others have mastered skills over a few years. Because our goal and work is centered on rehabilitating horses. Our intent is to work with you so that you can help our horses accept and enjoy interacting with humans, and to be People Safe, Vet Safe and Ferrier Safe. So, our ground training will focus on the skills you need to help our horses.

Topics of instruction will include:
1 Assessing a Horse's level of training readiness
2 Understanding the difference between a disrespectful and an aggressive horse
3 Horse and Human Communication: Am I hearing the horse
4 Using the Round Pen: When, Why, and How
5 Training Tools: What, How, and Why
6 Groundwork- walk, trot, canter, inside and outside turns

Things to Do
1 Ground Train horses
2 Document horse training sessions
3 Help with new horse intakes
4 Assess horses
• A new horse
• A learning horse
• A seasoned horse
5 Assist with medical/special horse care
6 Support other volunteers in their learning

Requirements: Must be 18 yrs. old. *If you are under 18, you must have an adult accompany you at all times.*
Clicking submit will take you to the next page.  If you remain on this page you have not entered information in a required field.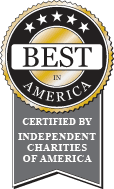 In Loving Memory Of
Nicky, RVHR's 1st Rescued Horse CSA NAJADA NICOLE
Arrived January 2003 Placed October 2006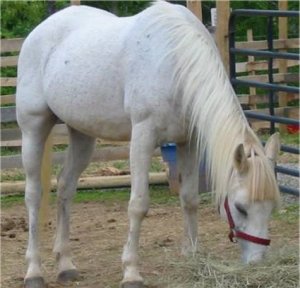 Born May 18th, 1978 Passed Away November 1st, 2010
NOTE: RVHR Mares under the age of 15 are in our new ZonaStat-H program.

Click here
for more Info on our Fertility Control Program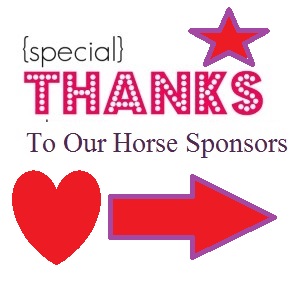 Mares Sponsored
Geldings Sponsored
SHOP. EARN. CHANGE THE WORLD.
Giving Assistant shoppers are using their cash back to make a difference for Roanoke Valley Horse Rescue Inc.
New 2017
Amazon RVHR Wish List
Shipping Address 1725 Edwardsville Rd. Hardy VA. 2410.

Don't forget to pick RVHR as your Charity!